Celebrating our new partnership
Celebrating our new partnership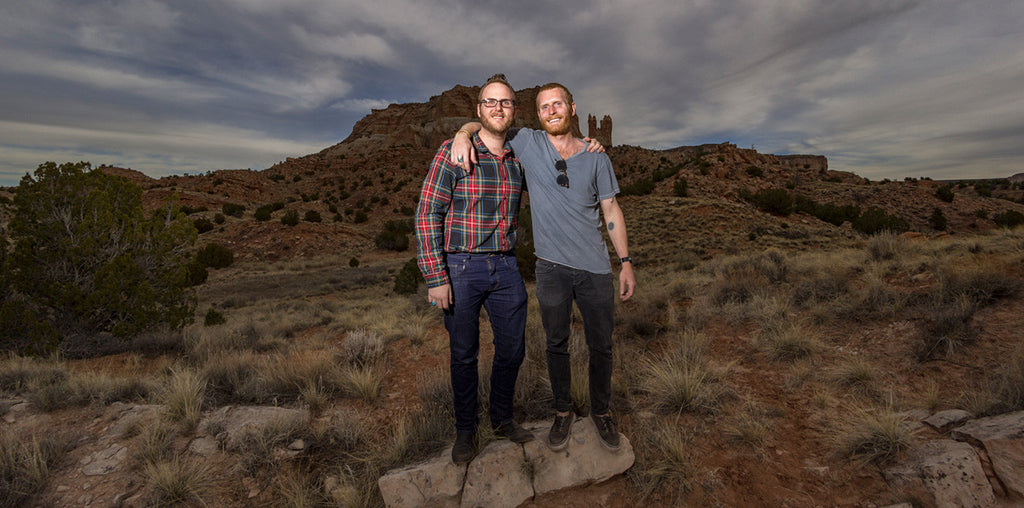 In 1978, the late Gregory Hofmann founded Turquoise Village as an expression of his love for traditional Native American art and Zuni culture. Here in Zuni, New Mexico, we've become the cornerstone for the pueblo -- not only providing artists a way to sustain themselves, but also sharing generations of artistry and tradition with the world.
After Greg's passing in early 2014, his surviving family had been handed the keys to Turquoise Village. Understanding its importance within the community and how much it meant to Greg, they had no interest in closing the doors.
Today, Turquoise Village is proud to announce a new partnership honoring Greg's legacy and foundation of the Zuni arts community. Cory Shamis, a dear friend of the Hofmann family, is joining the Turquoise Village team as a Managing Partner.
From Cory:
"I began working with Turquoise Village 2 years ago.  Greg's son, Brandon, and I were both living in New York at the time, pursuing our own careers.  We decided to put our heads together to build upon what his father had left behind.
We decided that my best contribution would be made through renovating the existing website and promoting Turquoise Village and Zuni arts online. After working with the store for a number of months I began to fall in love with Turquoise Village and the Zuni Pueblo.  I came to understand a business that was the cornerstone of a beautiful community. A business that the whole Zuni Pueblo depends on, not only as a place to sell their art, but to sustain themselves and their families. A place where artists in the community come to buy their supplies and seek inspiration for their growth as artists. In short, I saw the potential to positively affect the lives of thousands of honest, hard-working people.
I'm thrilled to say that in June I've made the move to Zuni.  I'm at the store full time and am excited to give Turquoise Village my whole heart and soul.  Every day so far has been a journey of growth and discovery.  I owe many thanks to our valued employees, customers and community of artists.  I look forward to sharing an incredible future with you all."
We're all so excited to see where Turquoise Village goes from here! If you're not already signed up for our newsletter, be sure to join our community village to stay up-to-date on the latest news, new artists, product, and promotions Turquoise Village has to offer.
Welcome to the village!